How Much Is That Doggie In The Window...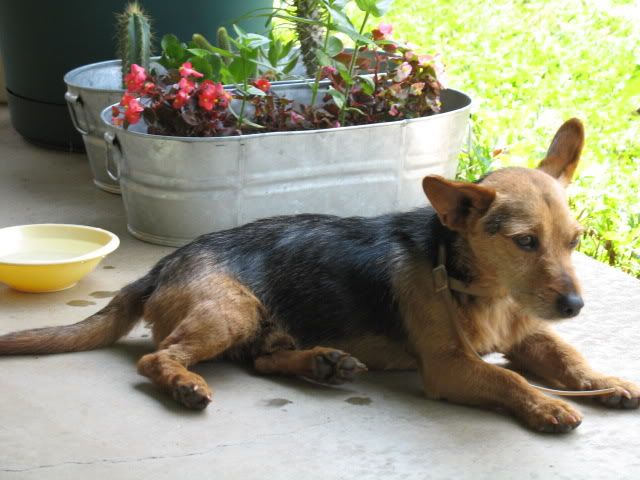 I woke up yesterday morning, walked outside to greet the day and what do I find? This cute pup! He was trotting up the road and I called out, "hey, pup!" and he came running over, tail wagging like he was happy to see me. I'd never seen him before. I gave him some ear scratches and belly rubs and returned to the cool of the indoors. Later I looked out and he was still sitting on the porch. By then it was getting fairly hot outside so I brought out a bowl of water. He stayed for he remainder of the day and I named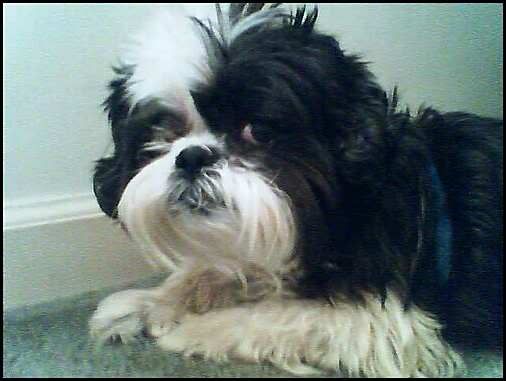 him Boz. I was almost hoping he'd be around today, but he was not. I had decided that if he returned, I'd claim him. He had a flea collar on and he seemed pretty well-fed so I'm sure someone was missing him. He really was a sweet dog. He reminded me of how much I miss Tiffany, my mom's dog. A part of me started to believe that Boz was Tiffany in a different body....silly, I know. They had a lot of the same mannerisms. Who knows. I look forward to having a pet again and when I say pet I mean a dog, I'm done with cats. Period.